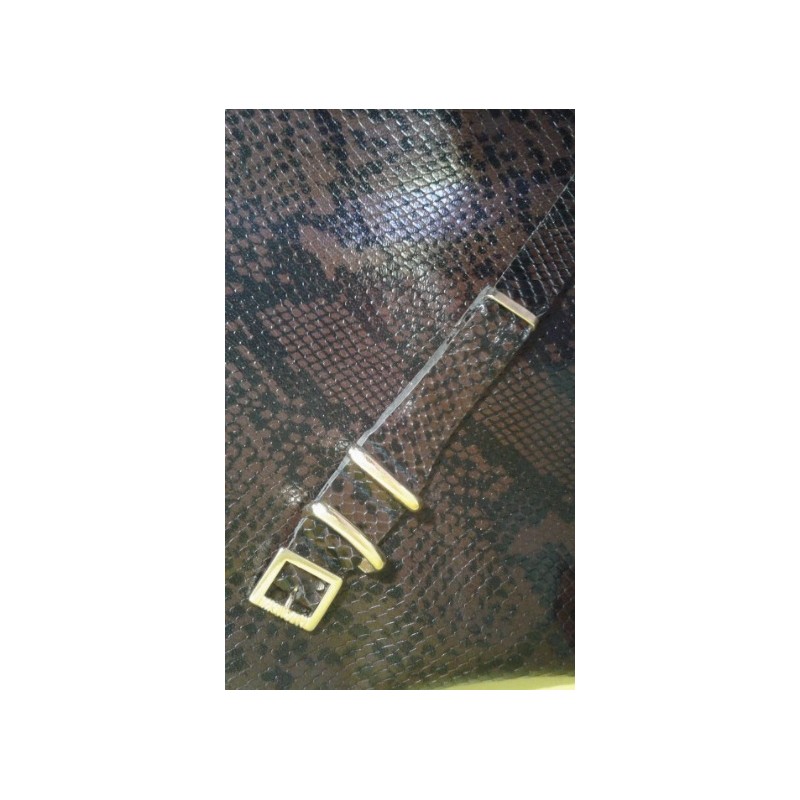  
Python GoldUltra Luxurious Watch Strap
Made in Italy , Hand Made , leather watch strap , watchstrap , leather watchstrap ,watch band , strap , watch , lady strapwatch , personalized gift , jewellery , design , fashion , Composed of durable and long lasting leather , Size: 20mm in length ,Watch not included with purchase, Fair and affordable pricing 

Security policy
Your data are safe and not disclosed to third party . click to faq page

Delivery policy
FREE SHIPPING click to faq page

Return policy
click to faq page
Python Gold ultra elegant  watch strap (watch not included) exudes luxury with a stunning metallic design. 
It is composed of only the finest materials including genuine original leather that is both chrome free and metal free. 
This intricate and unique watch strap was carefully made by hand in Italy by expert craftsmen.
 It features a sleek design. 
Show off your refined style by ordering this sophisticated watch strap today.